Wool
"One must shear the scheep according to the wool they bear"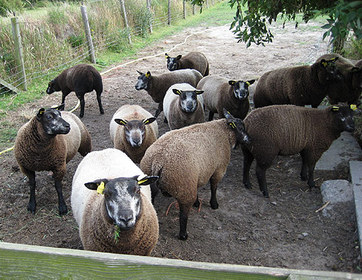 The wool used at Studio "De Sloep" comes from the island Texel, a little to the north of the Netherlands.
A wool fibre is made up of scales.
Wool is curly, elastic, very insulating and perfectly suited for clothing.
Woolen clothing with an under layer of cotton is an ideal combination.
Wool is not flammable, does not take odors easily and will not quickly absorb moisture.
Wool is the traditional mid layer material with several good properties: it has good insulation even when wet, absorbs moisture but does not feel wet even when it holds significant moisture, and transfers moisture.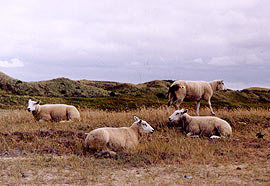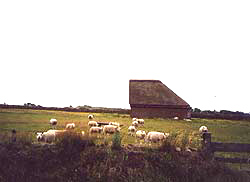 Texel scheep and a scheep's pen on Texel
Texel wool is of a very high quality. The sheep graze the slightly briny Texel meadows and the sea winds keep the air cleer.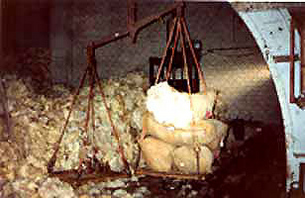 Ik ga zelf naar het eiland Texel om de wol uit te zoeken.
The best wool is selected from many fleeces.
It has to be long, clean and soft.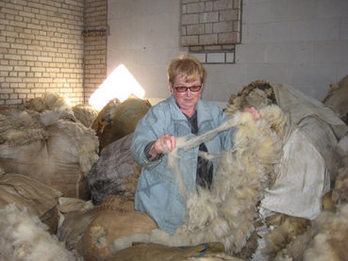 The best wool for spinning is the so-called yearling wool. This is the wool of a 14 to 16 month old sheep that has not been shorn before.The wool is longer and less greasy and dirty than that of older sheep.